Magnetic therapy
Therapeutic use of magnets has a long history. Magnetic fields have analgesic and anti-inflammatory effects in the body, increase tissue blood flow, release spasms, reduce swelling and promote healing. Magnetic therapy uses the effects of the electromagnetic field applied by a cylinder or a mat.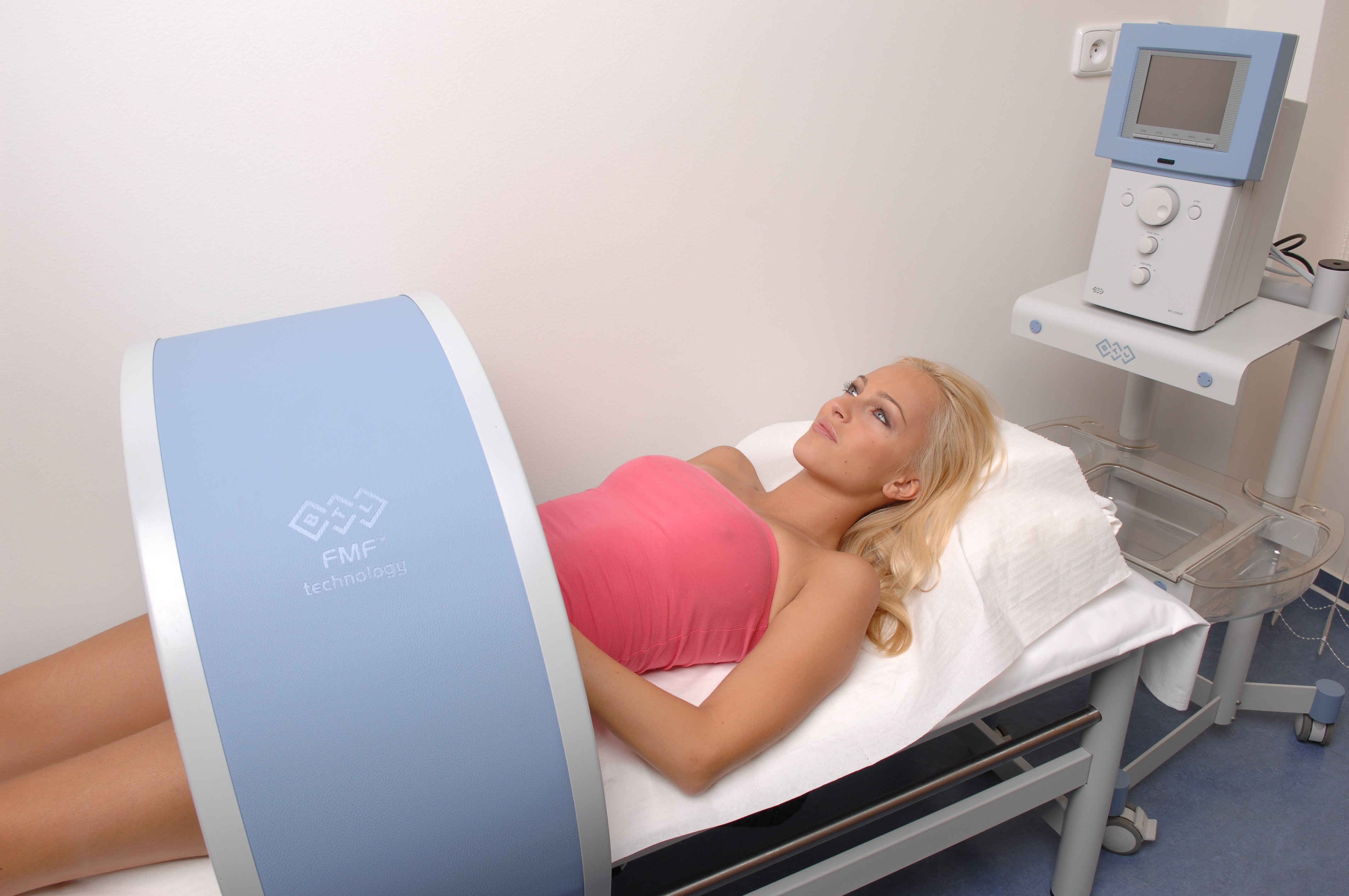 VAS
These are electrotherapy currents without the necessity to place contact electrodes (distance electrotherapy) with the additional phototherapy effect. In the course of the therapy, deep tissues of organs are heated through, local metabolism is enhanced, the absorption of chronic inflammatory, post-injury and post-surgery infiltrates is promoted and muscle elasticity is improved. The therapy has significant analgesic effects.
Stimulation machine therapy
Stimulation machine therapy is one of the very popular physical therapy procedures. It can be applied using desk electrodes or vacuum suckers. If indicated and applied correctly, the procedure has strong analgesic effects, releases muscle tension and enhances circulation, which helps to eliminate tissue swelling.
Ultrasound
In ultrasound, electricity is transformed into mechanical energy that ensures tissue micro massage and into heat energy that increases vein circulation. It is a very pleasant treatment with a positive effect on arthrosis, ischias, neuralgia, bruising, distortions and muscle spasms. There is also a cosmetic effect of scar reduction.